How to Track Sales on Amazon from External Traffic Sources Using UTM Codes and Storefront Brand Pages.
Here's an example of a storefront sub page. I've made this UTM link in case any of you buy this product after clicking, it will track the conversion: https://www.amazon.com/stores/page/53EDB83F-0F7D-4211-B01F-1A319FE00068?channel=MyAmazonGuyDemo
To create a source tag, watch this video.
Steps below:
Go to the store page in Seller Central
2. Click on Insights.

3. Click on Create Source Tag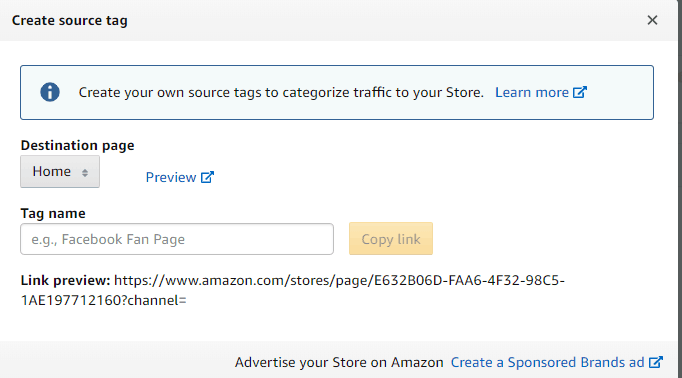 4. Here generate the tag, add a word for the campaign in question, like "Facebook"