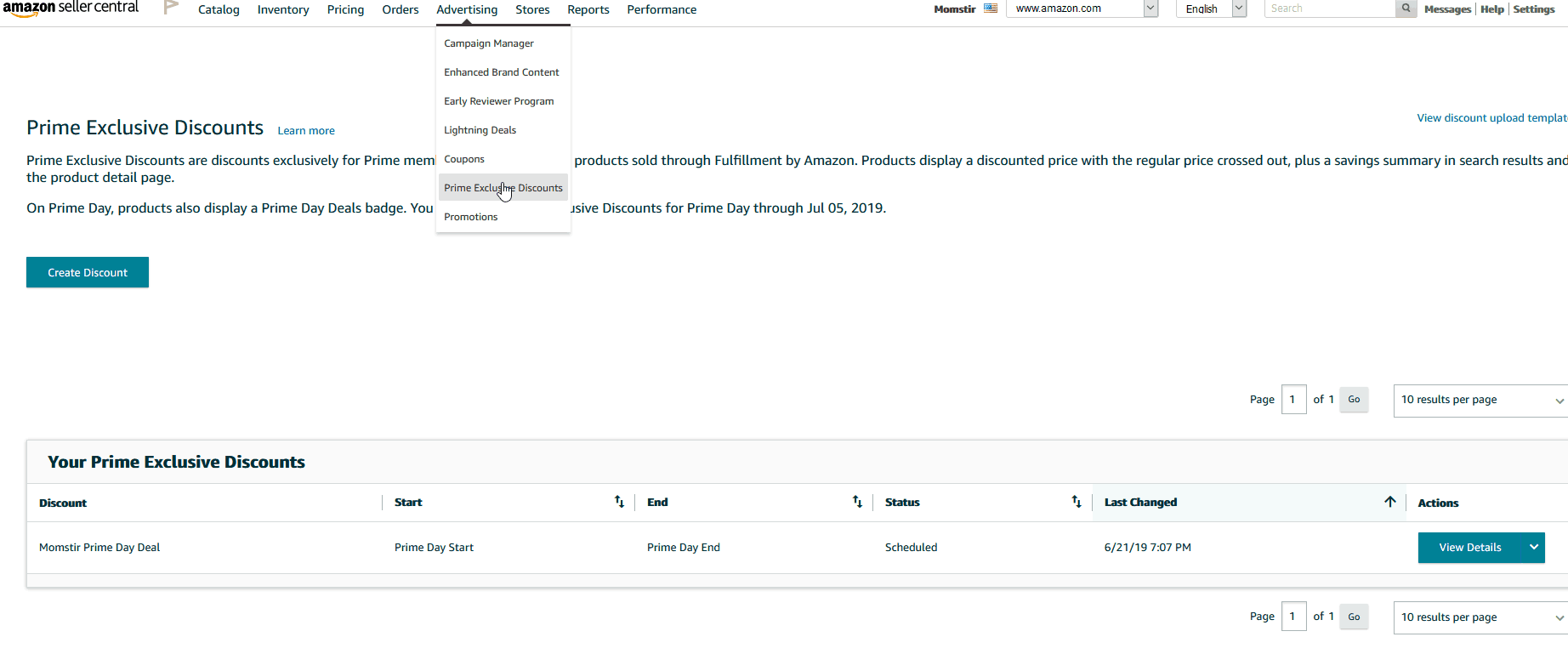 Prime Day 2019 is officially July 15th and 16th. Leading up to this expect a "Prime Day Week" of promotions from Amazon.
Last year you could submit lightning deals. This year, you can submitting lightning deals as well as a "Prime Day Promotion"
This new year feature is accessed by going to: Advertising / Prime Exclusive Discounts
If you don't see this feature available on your account, it is likely a permission issue. To fix, go to settings / permissions, and add the appropriate permission as see in this below screen shot.

Step 1 is to enter a name of your discount, nothing special here, it's just internal naming.
One major call out here – this can stack with other offers. So if you already setup a coupon or lightning deal, you'll want to avoid stacking these…

Onto step 2. You will download a template, and then upload it.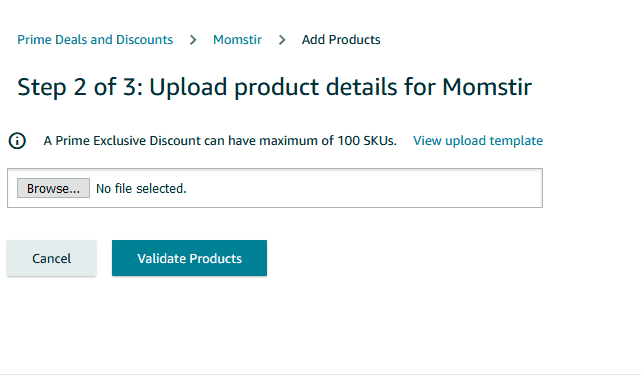 I found this the template to be a bit tricky. Here's a screen shot of one I got to successfully take. Please note you need to fill out every single column.

After you upload it you can validate whether it worked. Here's a screen shot of an arrow pointed to one NOT scheduled. Means you have to work on it more until it looks like the one just below it, and it says "Scheduled"

Because this feature is brand new, we don't know exactly how it will look to the customer. I recommend everyone selling on Amazon to participate with this.
Below is some direct help files from Seller Central. Should you need help setting a Prime Day Promotion up, contact us at MyAmazonGuy.
Seller Central information:
Prime Exclusive Discount
Prime Exclusive Discount is a price discount available to Prime members. Products with a Prime Exclusive Discount will display strikethrough pricing and a savings message for Prime members in search results, and on the product detail page. Prices adjusted for discounts are displayed on the detail page buy box for Prime members.
On Prime Day, products with Prime Exclusive Discounts will display a Prime Day Deals badge in search results, and on the product detail page.