Amazon SEO
Keyword data is a fascinating subject. There's millions upon millions of search terms out there that you can choose from to optimize your Amazon listings. This serves as a short guide and some general best practices in setting search terms in Seller Central.
How to Set Search Terms in Amazon
Log into Seller Central and go to your inventory page https://sellercentral.amazon.com/inventory
Hit edit on an item in the far right.
Click the keywords tab. It will show something this effect (depending on your category)
Use the My Amazon Guy guide to optimize your search terms.
Guide to Using Good Keywords
We choose Search Terms after reviewing search volumes and potential sales.
Things we consider:
Available impressions

Words are chosen based on search volumes and relevancy

Competition for those impressions

Long tail keywords

Misspellings of core keywords (if high enough search volume)

The string of words has thousands of permutations due to the strategic nature on how it is setup.

No commas between words

No words duplicated

In essence each word combines with the rest of the string to create thousands of keywords.

The search terms field affects SEO, for traffic generation on Amazon. As you index for keywords, this allows you to show in search results. Over time, the goal is to get to page 1 for hundreds if not thousands of converting keywords.
The other fields on the keywords page have significantly less impact. Such as the the other attributes, subject matter, and target audience. We fill them in with product matter for reinforcement but the core search term field is the most that has the most impact.
Example:
In this example we will look at selling wine glasses with funny sayings on them. You can find this listing here.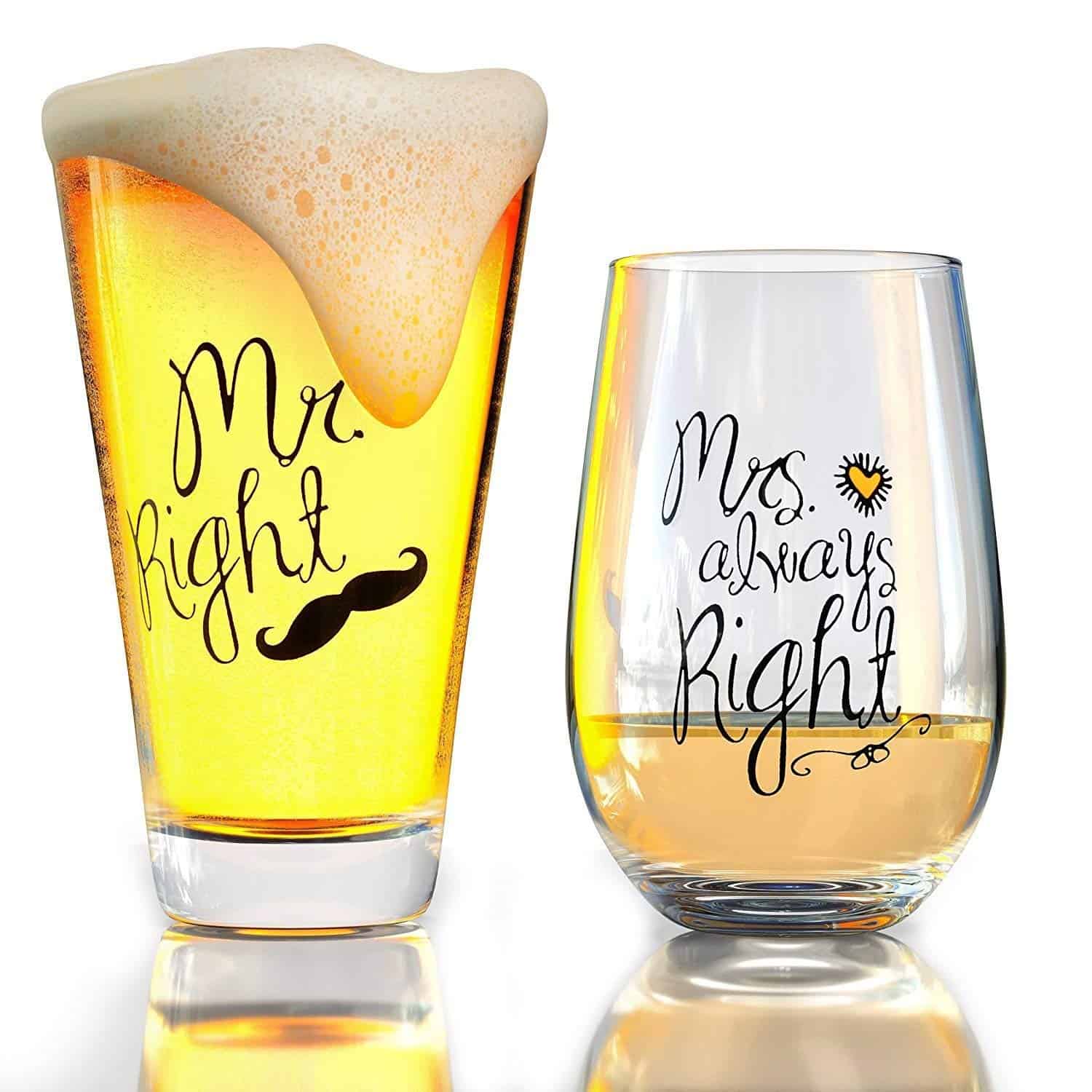 We set the search terms for this product to: mr and mrs right winenewlywed wed married glass beer glass wedding engagement present gift hugs kisses mister misses gifts parents grandparents couples anniversary glasses mom dad grandpa grandma sign mugs table set drinking bridal shower gag custom his her best man woman
As a direct result of the SEO optimization, this product ranks for 2,464 organic keywords. Many on page 1 for terms such as "engagement present" or "drinking gifts for couples"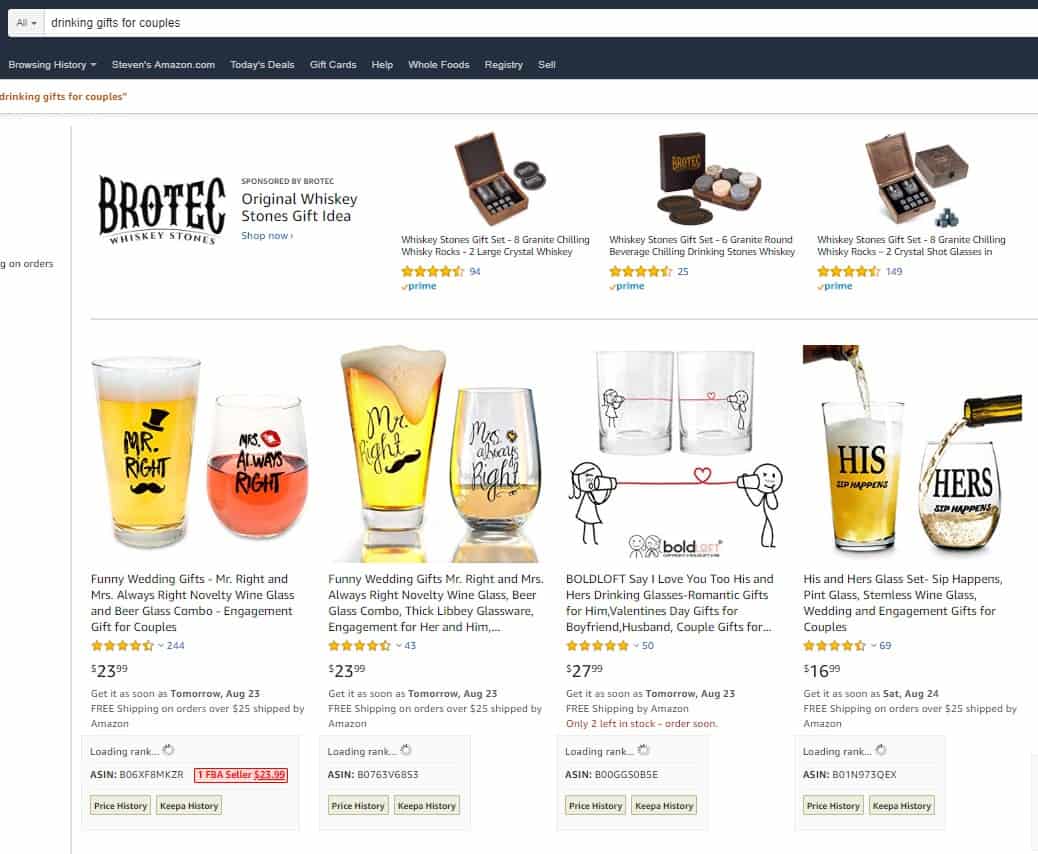 Here you can see it in organic position #2. This leads to earned sales on Amazon without paying for PPC.
All of the above recommendations were followed, and it leads to a powerful listing with sales.
If you haven't worked with search terms before, we recommend hiring us to help set the search terms on your products as they have a massive impact to your success on Amazon.