How to Set Up an eBay Seller Account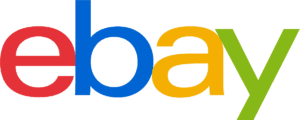 Selling your products on multiple marketplaces is one of the easiest ways to remain competitive in the e-commerce world. After Amazon, eBay is the second largest online marketplace in the United States. Expand your reach to an additional 179 million shoppers by following our steps to create an eBay seller account.
Need help setting up or managing your new eBay account? Contact us to learn more about our eBay services.
eBay Account Setup Instructions
Go to the registration page.
Enter your name and email address.
Choose a password.
Select Register (By selecting Register, you're agreeing to accept the terms of eBay's User Agreement and User Privacy Notice).
eBay will then send you a welcome email, with tips on how to get started.
Select Business account on the registration page. They'll ask for some additional details, like your business name, type, and address.
If you are a US based seller with inventory outside the US, you may have additional tax obligations. You can find more information about these possible obligations, in the Seller Center.
How to Verify Your eBay Account
Before you can start buying, eBay will ask you to verify your email address. They'll send you an email to the address you entered when registering with further instructions.
Opening an additional eBay account
Some members find that having more than one account is a convenient way to organize a large number of items, or to sell different kinds of items.
If you do open additional accounts, you'll need to use different usernames and email addresses. Please be aware that you can't use more than one account for activity related to the same listing (for example, you can't bid on the same item from multiple accounts, or bid on an item you're selling from another account). Also note that if one of your accounts becomes suspended, all of your accounts may be affected.
If you want to move an email address from one eBay account to another, you'll need to remove it from the first account and wait 60 days. Then you'll be able to add that email address to another eBay account. Learn how to change your email address.
How to Set Up a Payment Method
When you create a seller account, you'll need to add a payment method to pay for any eBay selling fees or charges. You can choose PayPal, direct debit, or credit card as your payment method.
Go to your Account in My eBay.
Look for Payment methods for seller fees and select Change automatic payment method.
Choose your preferred payment method from the dropdown menu.
Select Set up automatic payments.
If you choose to pay by PayPal, you'll be redirected to the PayPal site to complete the process. If you choose direct debit or credit card, you'll need to enter your bank or card details.
If you choose direct debit or credit card, you'll need to enter your bank or card details. They'll need to verify your card so if it's declined during verification, while making payment, or at some other time, you'll need to contact the issuer of your card.
How to make a one-time payment
You can make a one-time payment on your eBay seller account using PayPal, direct debit, credit card, check, or money order. Just be sure to make your payment at least 5 days before the due date. If you mail in a check or money order, it's best to send it 10 days before the due date to allow for delivery time.
Because you're required to have an automatic payment method on file, be sure you aren't making a duplicate payment when you make a one-time payment for your fees.
You can make a one-time payment anytime. Here's how:
Go to your Account in My eBay.
Look for Payment methods for seller fees, select one-time payment, and enter your payment details.
How to Set Up PayPal as a Payment Method
When you create a listing, just select PayPal as a payment method and enter the email address associated with your PayPal account in the Payment options section of the listing form.
You can also set up PayPal as your preferred payment method for all your listings. Select the button below, and then Tell Buyers that I prefer PayPal payments.
Remember, if you offer PayPal as a payment option on eBay (either using logos or text in the item description) you must accept all forms of PayPal payment including payments from an existing PayPal account balance, bank account transfers, and credit card payments. You can't tell buyers that you'll only accept specific forms of PayPal payment. See our Accepted payments policy for more information. When a buyer sends you a payment through PayPal, the money is usually available in your PayPal account right away. However, in some cases, the payment might be "pending" for a few days, or it might be held by PayPal for up to 21 days.
For sellers, there's usually a fee for each payment completed through PayPal. Check with PayPal for current terms and conditions.