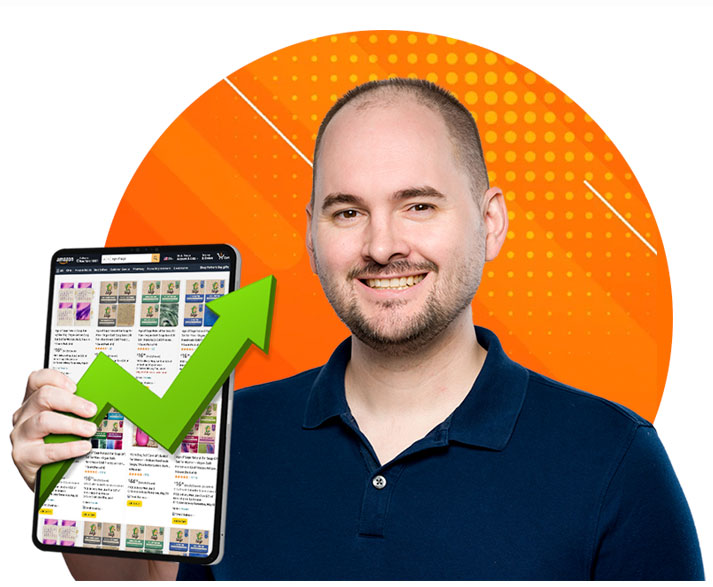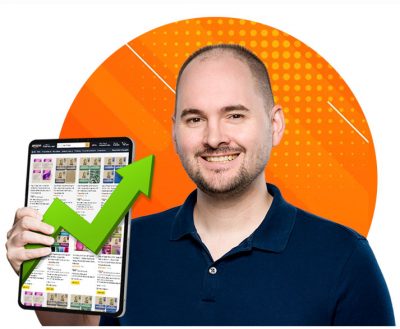 Discover proven strategies from Steven Pope to optimize your Amazon ads and achieve an unprecedented ROI.
Get resources that only My Amazon Guy can provide. Pope + is a new service where you get to work alongside Steven Pope and have access to group coaching, over 500 SOPs, MAG School courses, and other benefits. 
It's a jungle out there, and we can help you break through
Every day, thousands of sellers join Amazon. With so many brands out there, it's getting harder and harder for a new Amazon seller to cut through the noise. That's where My Amazon Guy comes in.
Led by Steven Pope, our team of seasoned Amazon experts helps brands like yours optimize their listings to succeed on Seller Central. We've created a layered strategy using proven tactics to manage your PPC, SEO, and catalogs — so you can stop worrying about Amazon and start focusing on your business.
How Our Services Help You Grow Market Share
To help you increase your sales, we take a two-step approach. First, we drive traffic to your listings. And then we boost your conversions. Sounds simple, doesn't it? It is. 
By building your PPC campaigns, developing your SEO, enhancing your designs, and curating and troubleshooting your catalogs, we'll strengthen your brand and your performance on Seller Central. You should be seeing more traffic and revenue within just a few months.
Rank #1 on Amazon: Master SEO Class
A thorough tutorial about how to improve your product's SEO to improve its search ranking in Amazon.
Join 800+ Amazon FBA sellers that have found success
growing sales with My Amazon Guy.
Started 5 years ago, Nisolo, which means not alone in Spanish, is a brand devoted to its customers and its supply chain. It began in Peru, employing a team of artisans, crafting leather shoes. Patrick Woodyard, working in the microfinance world, was stunned by the workmanship but frustrated by the lack of a market.

Hundreds of Amazon FBA sellers flock to us for thought leadership, account management, and more. Here's what some of them have to say.
"I just wanted to say thanks for taking the time to reach out in response to my comment - I'll definitely schedule an appointment. I added Amazon as a sales channel at the end of last year, and the content that you put together has been incredibly helpful in managing the unique "quirks" (major understatement) of Amazon. Thanks for all of the time and effort you put into providing such high quality content!"
"I would like to thank you for your quick help. It helped me a lot. I also want to say that you and your organization doing great work. Thank you for being there for Amazon sellers like me who has just started their business and don't know where to go if stuck somewhere. Once again thank you so much."
I am very happy with how the A+ content is coming along so I have now purchased the Amazon Store build.
My Brand Registry for Oriental-Decor was just fully approved by Amazon a few minutes ago. This is exactly you projected timeframe of 30 dyas after getting the logo mark registration number from USPTO. You supplied excellent, clear direction and extremely quick service once I got the necessary packaging pictures to you. Looking forward to hiring MyAmazonGuy for future projects! I appreciate it.
"Your contents are the best of all FBA related Youtube channels. Full of legit and up-to-date Infos and fun to watch. Especially those live QnA streams are really liked!"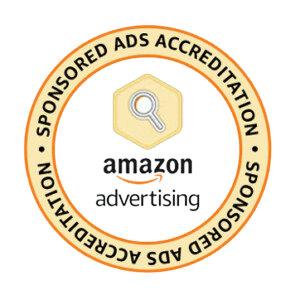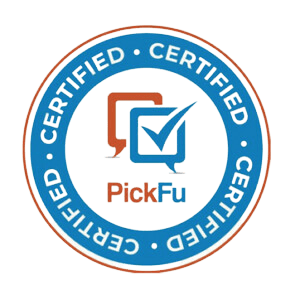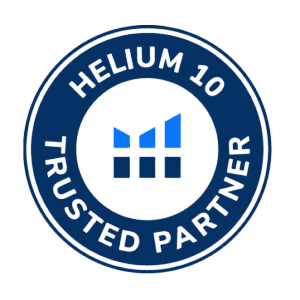 Helium 10 Trusted Partner
"I'm on the beach because of My Amazon Guy."
Jeff Burgee
Super Naturals Health
We've been doing business more than 4 years and Steven Krane has referred more than ten companies to My Amazon Guy with similar results.
"I have had incredible success."
Steven Krane
World's Best Tweezers
My Amazon Guy helped Flying Swine double their Amazon sales, generate 1000s of reviews, and "fly sales to the moon."
We work hard to get a holistic understanding of your business. Once we've identified your needs and your goals, we'll begin our work. See the process we follow below.


Never-ending cycle of work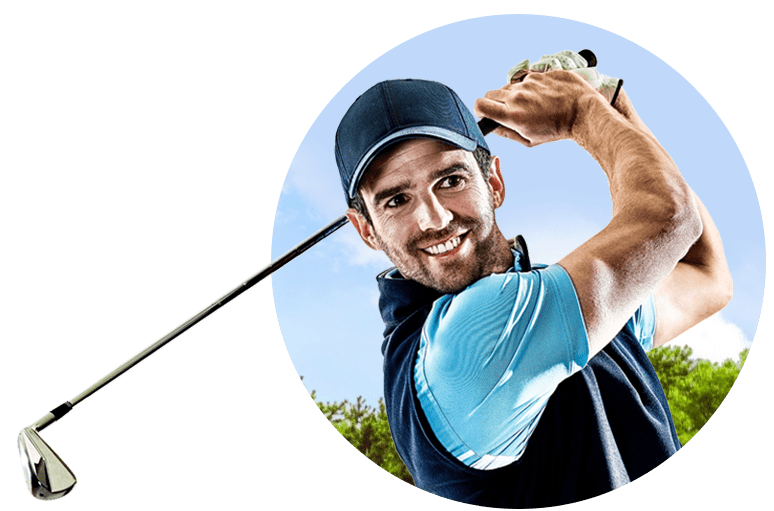 We handle Amazon so you can focus on your Golf Swing Business.
Listen to the My Amazon Guy Podcast
Sit down with Steven Pope and listen as he discusses all things Amazon-related.