How to Launch Marketplaces for Your Company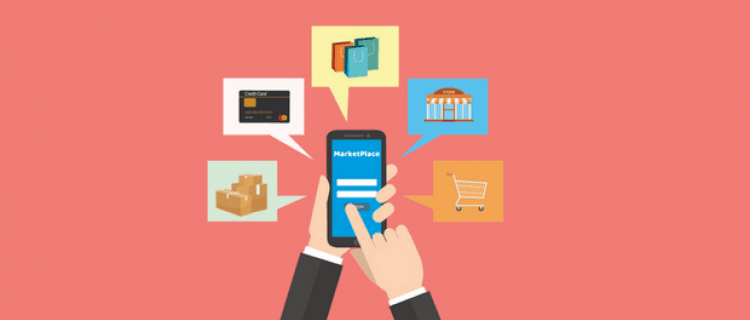 (Originally published by me in 2015 at https://ecommerceconsulting.com/2015/08/launch-marketplaces-company.html)
If your company sells consumer goods, there's a near 100% chance you want to sell those products online. Selling online is increasingly competitive. For most companies it makes little sense to invest a couple million dollars in a website to compete with eCommerce giants such as Amazon. Instead you should look at launching your products on all the major marketplaces.
What are the Major Marketplaces?
These links will take you to the requirements and steps for each marketplace:
No matter how many products or SKUs you have to sell, Amazon, eBay, and most likely Sears are the three marketplaces you should consider launching first. Most products are sellable on Amazon and eBay. Sears is more of a home goods focus – so technology items are less applicable there. (Technology marketplaces are a completely different ballgame, see Best Buy and NewEgg.) So whether you're selling kitchen knives, or party supplies, you can sell practically anything on a marketplace. I've sold on these marketplaces with products including clothing, kitchen equipment, paper supplies, and more.
Why Should My Company Launch Marketplaces?
Low Cost
Easy
Fast
First it's super cost effective. Fees vary slightly but you can estimate a monthly hard cost of about $40 per marketplace, and a percentage on successful sales ranging from 8-12% plus 1-3% for payment services such as PayPal (eBay specifically). It roughly washes out to 10-12% overall. You could spend 2-million dollars on a state of the art website, or you could pay 10% of your sale to get your product in front of customers who are already in the purchase mood (that's why they are at a marketplace afterall) and get essentially free advertising.
Second it's super easy. There is essentially no barrier to entry for the major marketplaces except Walmart. Drop shipping is the future of eCommerce. All the marketplaces are adding literally millions of products from anybody and everybody because consumers are flocking to the top tier eCommerce models. How long does it take you make a purchase on a random company website? 2-5 minutes if it's decent, 10 minutes if it's bad. On Amazon it's 10 seconds. You can't compete with that. Because of this marketplaces need you as much as you need them. So they make your barrier to entry to launch on them incredibly easy. You can pay a consultant such as myself to launch your products, which is the most cost effective and time effective method, or you can go to each marketplace and follow their guides to launch your products. The value of utilizing a consultant comes from the value of the optimization from using an expert. Just like a website has SEO, so do marketplaces. So experts can help you optimize your products from the get go and see huge lifts.
Third it's fast. Most have a super easy application process and you can be live within 72 hours. eBay has the lowest barrier and you can start selling within minutes of creating an account. Some people don't realize eBay is a marketplace, but it is. There's major differences but in the end, it's still a website people go to, are in a buying mood, and can find your product.
Steps to launch marketplaces:
Have a product that can be shipped
File applications at the marketplace websites (links to each application above)
Satisfy launch requirements, including filling out product information, company information, payment and receivable constraints, and any policies on shipping and/or restrictions. (This is where a consultant comes in really handy)
There isn't a lot of post launch maintenance. Customer service is about all you need besides actually shipping products.
Profit
Bonus – Go Prime
Marketplaces are increasingly adding warehouses across the country. Both Amazon and eBay have fulfillment services. Advantages include fast shipping (2 day), increased competitive product listings, and possibly even international sales potential (eBay especially.)
If you're ready to launch on any of these marketplaces and need help, email our leading marketplace expert Steven Pope, or add him on LinkedIn.