Guest Post by Jeanne Croteau. She is a staff writer at eComEngine. She's also a psychology professor and freelance writer with a keen interest in exploring the minds of online shoppers (including her own!). She loves hockey, cooking, running, and spending time with her husband and six children.
Ordering from Amazon is so easy that many fail to realize how hard sellers have to work. Building your Amazon seller reputation takes a lot of commitment, financial investment, long hours, and a willingness to take risks. Once you've gotten off the ground, though, it's time to shift gears to continue growing.
We won't sugarcoat it — many things can go wrong on Amazon leaving your business vulnerable. You could even get suspended. This is why it's essential that you protect your brand. Not sure where to begin? We've put together this blog post to help you get started.

Outside of the Amazon marketplace, we use words like "review" and "feedback" interchangeably. On Amazon, however, these terms have very different meanings. You receive feedback when customers share their overall buying experience. Reviews, on the other hand, are all about specific products. 
Both of these metrics paint a picture of how well you're succeeding at providing excellent customer service. People want to shop with confidence, so they will look at these metrics before making a purchase. You know who else is paying attention? Amazon. They are watching to make sure that you're putting your customers first and addressing issues as they arise. For all of these reasons, feedback and reviews are so important for third-party sellers.
Building Your Amazon Seller Reputation
Joan Jett might not have cared about her bad reputation, but she wasn't trying to sell on Amazon! As a growing seller, you should make every effort to build trust in your brand. One of the most effective ways to have a good seller reputation is by asking for both reviews and feedback. Unfortunately, knowing how to ask  buyers has been a source of confusion and frustration. 
No matter what, you always want to be sure that your email campaigns are compliant with Amazon TOS. The guidelines can change often and unpredictably, so you definitely need to make sure you're staying up-to-date. This will go a long way towards protecting your account from suspension.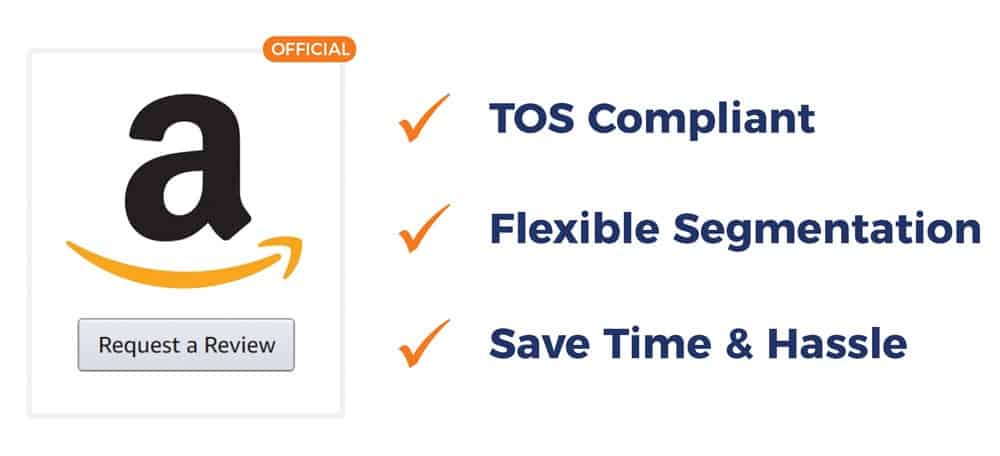 Currently, there are several ways that you can safely request feedback and reviews: Buyer-Seller Messaging, the Request a Review button, Early Reviewer Program, and Amazon Vine. Each method comes with its own pros and cons, so you'll to decide what's best for your business. Check out this product review strategy guide to learn more about each option.
Protecting Your Seller Reputation
You've worked hard to become competitive in the marketplace, so you've got to be proactive about protecting your brand. Your customer reviews provide a wealth of information to potential buyers (and Amazon). Monitoring your customer reviews, therefore, is one of the most crucial things you can do.
Keeping an eye on your reviews will provide valuable insight to your performance as a seller. Are you making the most of every opportunity to keep your customers delighted? Are you adhering to the guidelines put in place by Amazon? Most importantly, are you investigating every negative comment you receive?
It's understandable that you'd want to avoid seeing people say bad things about your business, but a shift in thinking can really help you succeed. What are people saying about your product? Are you surprised by their experiences? Negative reviews might not be easy to read, but they can provide a wealth of information. 
For example, a sudden change in customer satisfaction could be a sign that something has gone wrong in your supply chain. If that's the case, those early negative reviews could help you address an issue with quality, packaging or shipments sooner than later. You'll protect your brand's reputation by showing that you are proactive and engaged. This Amazon Brand Monitoring Checklist can help you stay organized.
If you're looking to build and protect your Amazon seller reputation, we're here to help. FeedbackFive gives you the ability to automate requests through Amazon Buyer-Seller Messaging or the new Request a Review messaging system.
Requesting reviews manually is time-consuming and tedious. In fact, it's nearly impossible to keep up as your business grows. Still, this is one part of your strategy that should not be neglected. Your reputation is one of the easiest ways to stand apart from the competition. 
Ready to take your business to the next level? Give FeedbackFive a try today and unleash your full potential!