Login under USA
Click https://brandregistry.amazon.com/cu/contact-us?ref=brnav_to_contactus or Support on top left
Click "update your brand profile"
Click "update role or add new  user to account"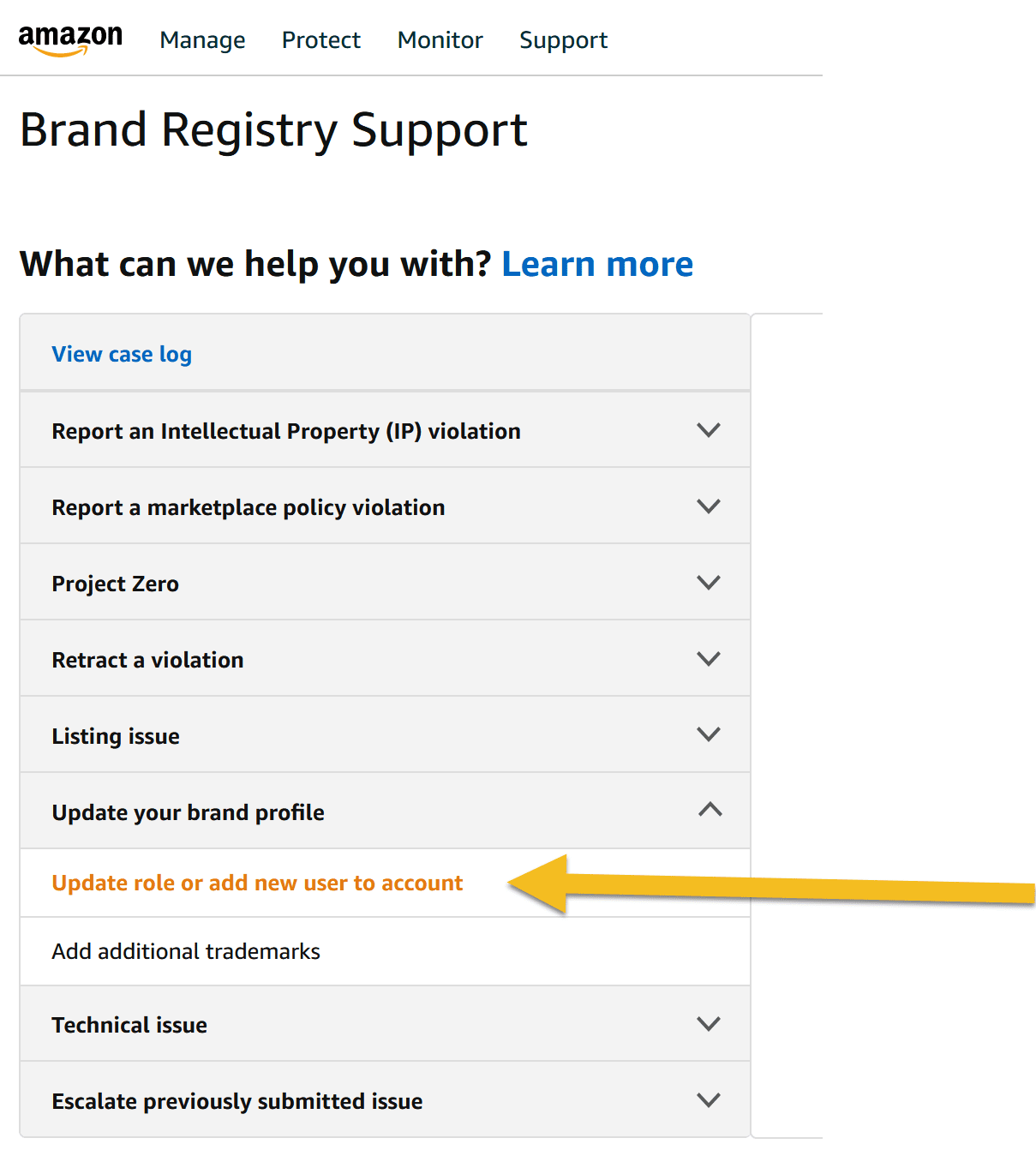 5. Fill this form out with the email address to add such as email@myamazonguy.com and all of your brand/s to register.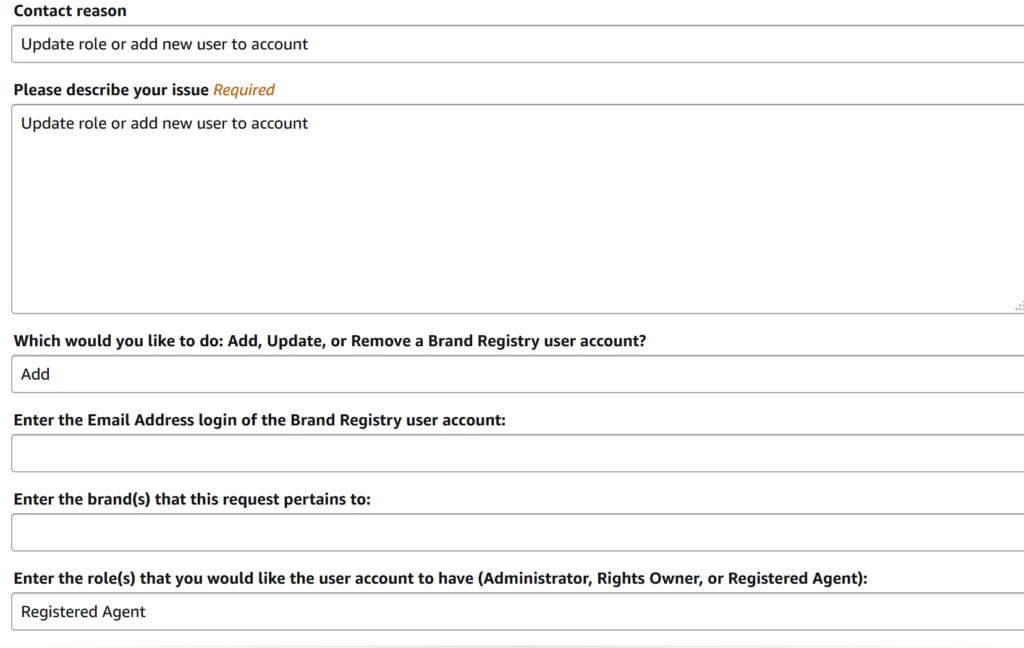 6. Hit send
Recent UI changes in November in 2020 require you to file tickets through Brand Registry to get basic changes like a title, bullets, or category change made.