Brand Registry on Amazon Seller Central changes frequently. They recently moved the location of where you upload videos into Amazon.
How to load A+ Videos to Amazon Seller Central
Log into Seller Central
Go to Inventory/Upload & Manage Videos
Upload the video
Assign the ASIN
Submit
You can also simply click this link to go to the video upload page in Seller Central: https://sellercentral.amazon.com/creatorhub/video/upload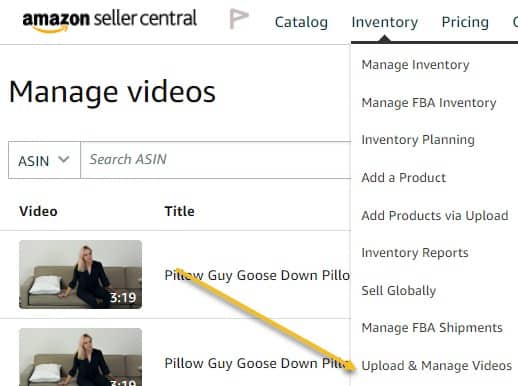 After you click upload and manage videos it takes you to this screen.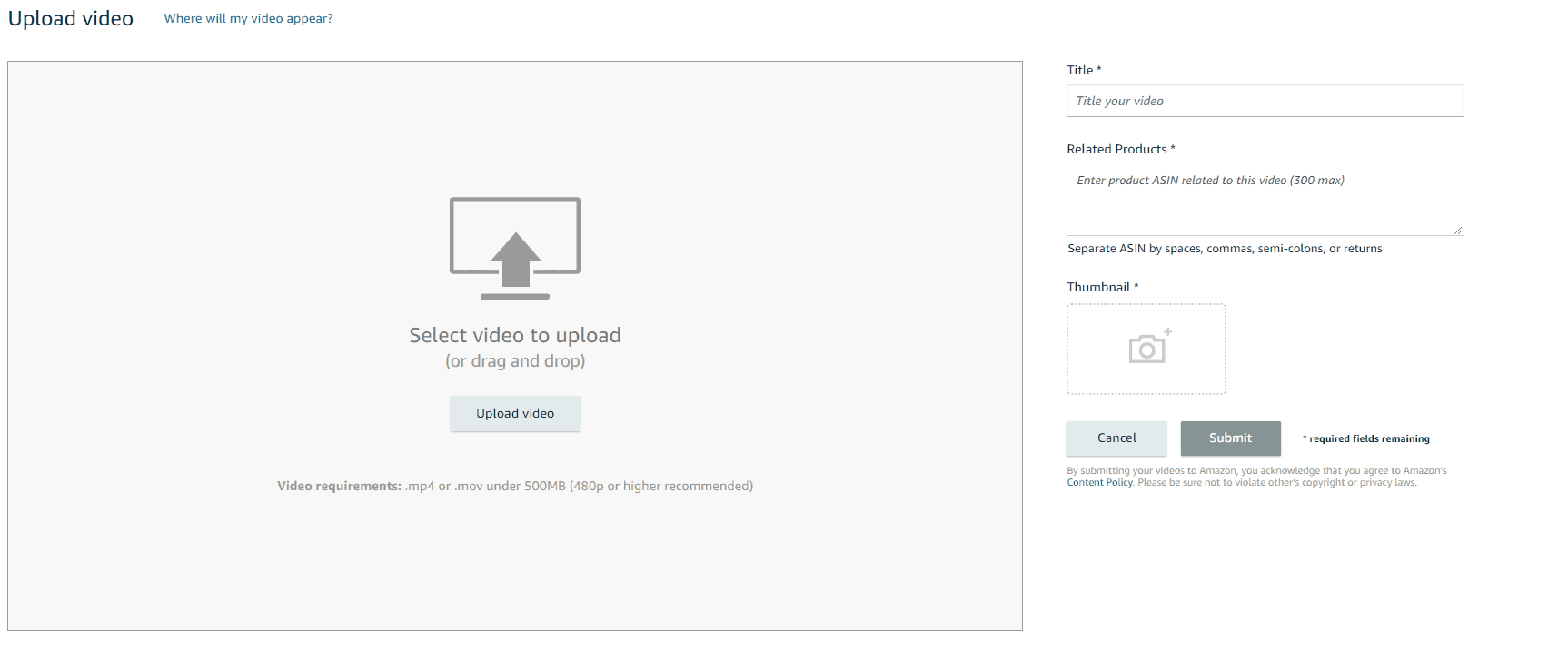 Here you title the video, list the ASINs, load a thumbnail and submit.
Videos typically take 3-5 days to get approved to display.
Things to keep in mind with A+ Videos:
Can not reference promotions, deals, or marketing time frames (Don't say "buy today")
Can't reference any URL outside of Amazon, can not mention your website, or retail stores
Must be a video of your product. Recommend a demo of the product.
Ideally 30-90 seconds long.
Recommend voice over, but optional.
Video file: We recommend uploading files in the highest available quality, up to 1080p. Currently acceptable file formats are .mov and .mp4.
Review the content policy at Amazon.