If your product has been taken down, contact Amazon Seller Support immediately either by phone or filing a ticket. Although they may not be able to help you right away, it is important to have a case created relating to this issue.
There are many reasons why Amazon might takedown your listing. However, there aren't many ways to get your listing back up. Amazon Seller Support does not have the capability to reinstate a listing. They will transfer your case or suggest that you email the product compliance team (product-compliance@amazon.com) however, they are slow to respond. We have had much more success by contacting the Brand Registry Team directly.
The Brand Registry Team is a dedicated support team that focuses on the assisting brand registered sellers. If you do not have a brand registered, you will not have access to this team. The Brand Registry Team has greater access to the backend of your listings and has control over the ability to reinstate listings that have been taken down.
To reach this team, follow these steps:
#1 – Log onto the Amazon Brand Registry Website and sign in.
You will need to sign in using the Admin account in order to access the Brand Registry page. This will be the account that was used to file the brand registry.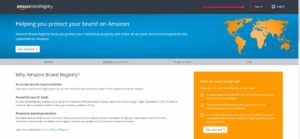 #2 – Select the marketplace where your item is listed.
Be sure to select the marketplace where the listing has been taken down. It is possible that the item can be live in one marketplace and restricted in another.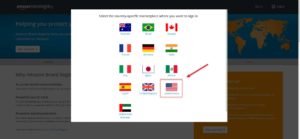 #3 – Click on the 'Help' button in the top right corner
Your brand should be listed in the top left corner under 'Your Brands'. Hover your cursor over the 'i' icon and the brand name will appear. Make sure that your brand is listed before you move on to the support team.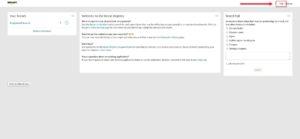 #4 – Click on the link in the 'Support' section.
There are other links that will direct you to information on other topics, however, you will want to reach out to the Support team directly.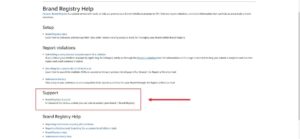 #5 – Click on the 'Brand Registry Support Team" link.
Review the Topics that the Brand Registry Support covers. You will notice there is a dedicated section to reinstate listings. There are also other topics that may be of use such as reporting trademark infringement or transferring a trademark to another marketplace.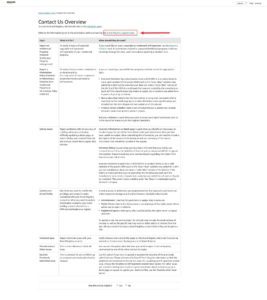 #6 – Click the dropdown next to 'Listing Issue', then select 'Reinstate Listing'.
This will bring up the section where you can fill out a ticket to send directly to the Brand Registry Team. Enter your ASIN and a description of the issue along with a request for them to reinstate the listing. When you are finished, make sure you enter your email at the bottom so that they can get in touch with you.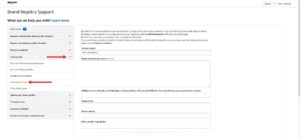 You will be able to follow-up on the cases you have opened with the Brand Registry Team via the case log on your Seller Central Account. Their responses will be available here as well as being emailed to you directly.