As an Amazon Seller, you will occasionally get emails from Amazon Answers that might look like the image below.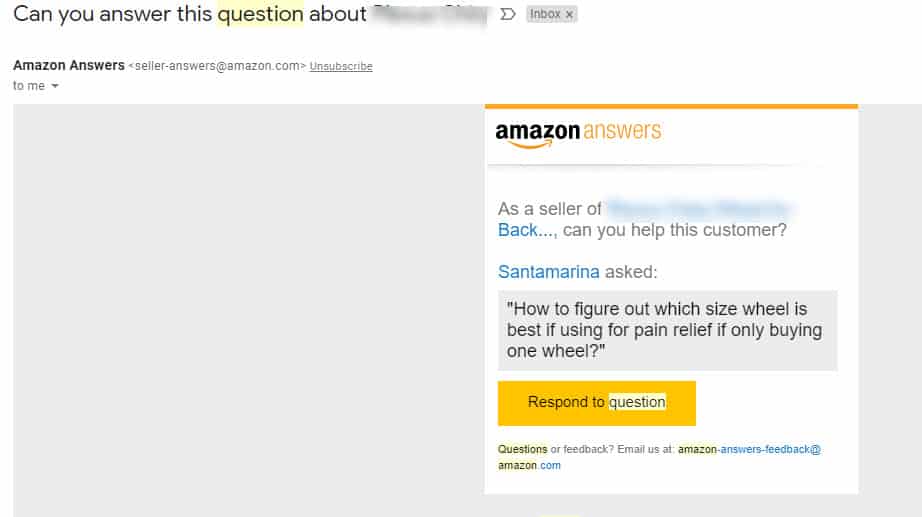 These questions are asked by customers through the amazon answers platform. If your seller account sells or has sold the product in question Amazon will send you an email asking if you can assist the customer.
What are Amazon Answers?
Amazon Answers allows customers to get feedback on a product from other customers and sellers alike. 
Why is Amazon Sending me an Email with a Customer Question?
Amazon will send emails to sellers who are actively selling the product with a question or have sold the product in the past. 
Is there a Benefit in Answering the Questions?
Yes, albeit indirectly. There is no direct performance benefit (better search rankings, buy box eligibility, etc) for answering customer questions. However, your answer can help make for a more informed buyer and could avoid similar questions after purchase. The more informed a buyer is, the less likely they are to return an item. 
Can I Opt Out?
Yes, anyone receiving these emails can opt out. To do so click the unsubscribe link at the bottom of an Amazon Answers email as shown below.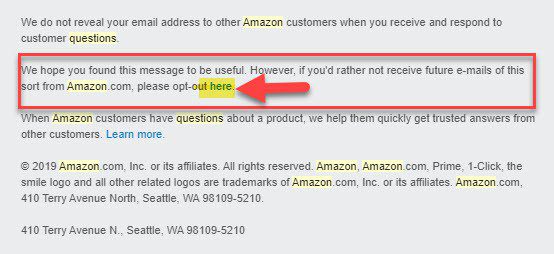 Bottom Line:
There is no obligation to participate in Amazon Answers. If you chose to participate, Amazon Guidelines will need to be followed. For further information, please access the link below:
https://sellercentral.amazon.com/seller-forums/
How to Respond to Amazon Answers?
Go to the email where Amazon requests an answer. 
Click Respond to question.

3. Next type in the answer to the question and click answer, as shown below. 
4. Amazon will review the answer, and if approved it will display to the customer.